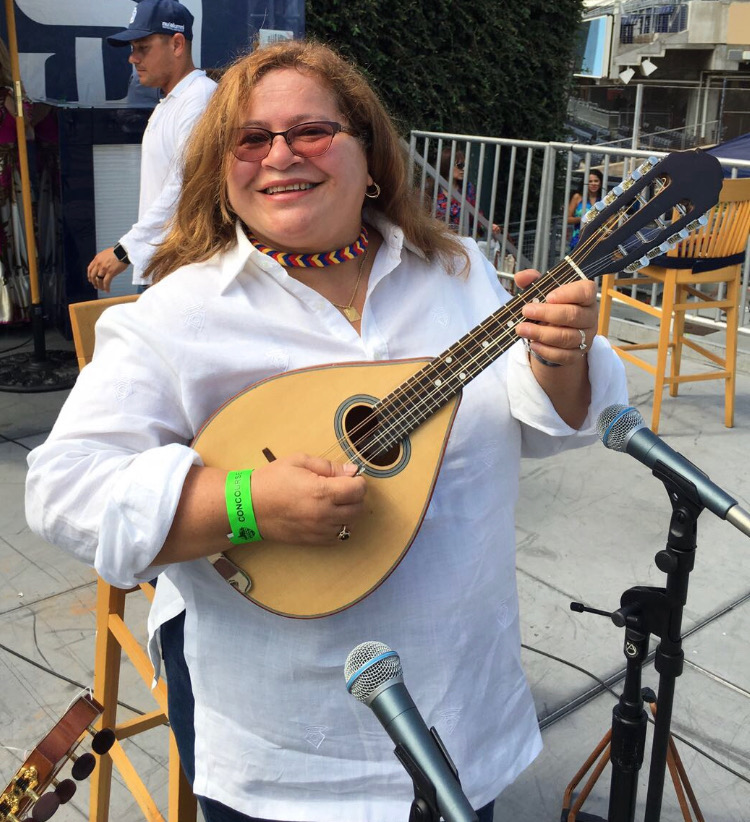 1. What year did you join SDMO?
I joined in 2006.
2. Why? After I accomplished the mission that brought me to the USA, I said to myself, I need to join a Musical group. I searched on Google and I found The Classical Mandolin Society of America. They lead me to the link of the San Diego Mandolin Orchestra. I went to The Nazareth House where the rehearsal was taking place and introduced myself as a Venezuelan Musician.

3. Why did you stay? I played Mandolin as a child, then I joined a Youth Orchestra Music Program called El Sistema in Venezuela, my Home-town. I played viola for many years. I also played the viola in the Falcon Symphony Orchestra. I have always been in love with the sound of the mandolin because it feels like the mandolin sings by itself, with a unique celestial sound. The members of the SDMO welcomed me as one of their family members. I found a family there and 10 years later, I also found the partner of my life. I also play percussion when needed.