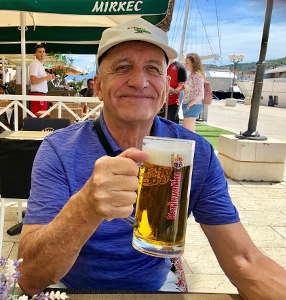 1. What year did you join SDMO?
I joined the orchestra over 10 years ago.
2. Why? Jerry and I played together at SLOJAM and he brought me to the meeting site near the mission.

3. Why did you stay? I started out as a second and later moved to first. Took the leap to mandocello when we had no one else to play it.