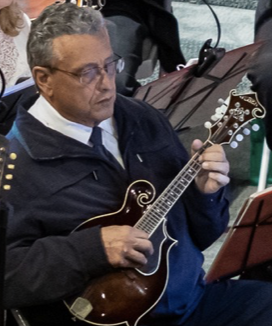 1. What year did you join SDMO? I joined the orchestra in 1990.
2. Why? I love playing the mandolin and wanted to play with other people.
3. Why did you stay?I stayed because I like the other members of the orchestra, and most of the music that we play. But the most important reason is that Jim makes the whole experience rewarding by his generosity, dedication, patience and kindness.